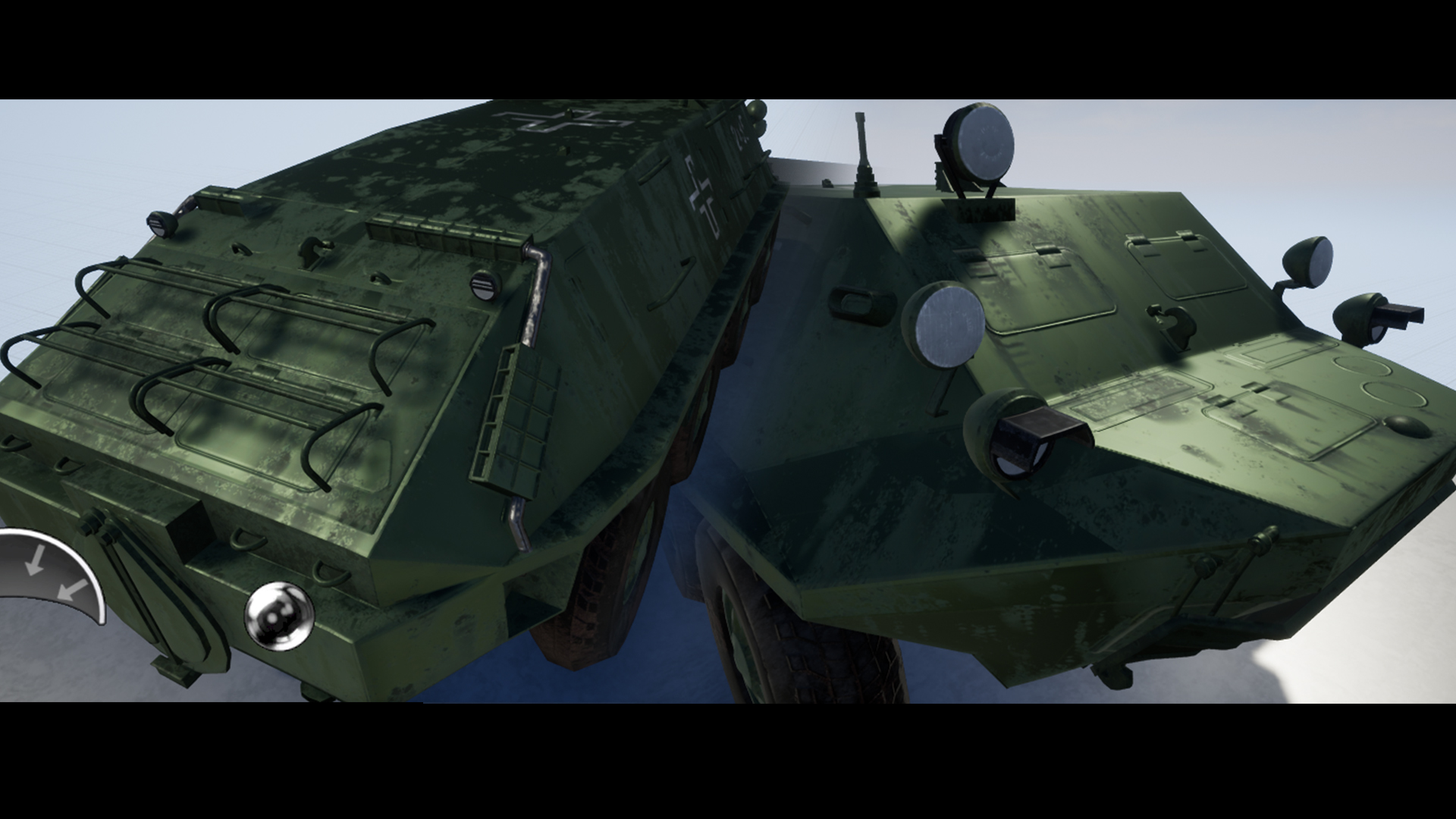 BTR-60 Armoured Personel Carrier
Client:
Personal Portfolio
This is a model I made for use in a game engine (UE4) of an APC. Made mid 2018.
This was made as a challenge to myself to see how much detail can be baked down onto a low polygon mesh using Substance Painter's baking tools. The final piece ran smoothly in the UE4 engine. I also made breakdown detailing the workflow used which is available to read below.
Software Used
3DS Max, Adobe Photoshop, Substance Painter, Unreal Engine 4